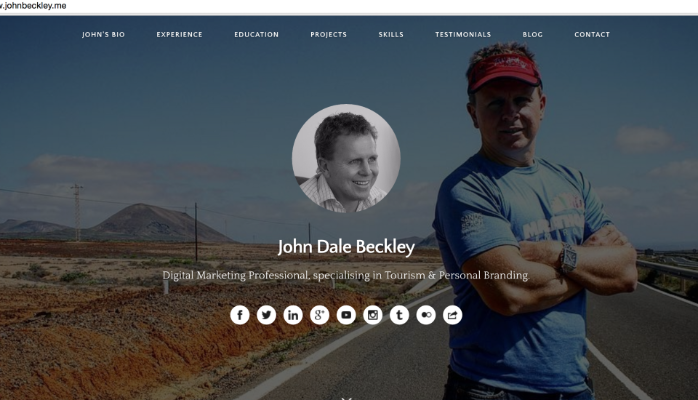 Social networks change, evolve and even come and go, but the principles of mastering social media will always remain the same because they are principles of human interaction first and foremost.
Here they are:
1. Make a great first impression — Always update your bio, profile, about pages and so on as best you can. Also offer links back to your website or Branded.me account if you have one.
2. Connect and engage — Understand that all social networks are built upon human relationships that need to be nurtured in order to be fruitful. Take the time to reach out often.
3. Listen more than you speak — People are drawn to those who take an interest in them, and that starts with listening.
4. Give more than you ask for — Take the initiative in relationship building, help out others for free and be an all-round positive force on the social media.
5. Educate and entertain — Don't try to market or sell yourself (Did I hear a sigh of relief there?) Instead use your social media accounts to share the information and knowhow you are acquiring. You'll naturally establish yourself as a trusted expert.
5. Be regular and consistent — It's no good if you publish a flurry of posts and photos and then disappear for a month. Keep showing up and engaging, and people will remember you.
6. Respect and courtesy go a long way — Beyond just being polite, always be mindful of people's space, time, wishes, privacy, and so on. Make it a point to tread carefully and stay away from controversial topics that might irritate your audience. And above all, don't spam post!
7. Understand and adapt to the style of each social network — Become familiar with the tone and style of communicating on each social platform. Linkedin is different from Facebook, and Snapchat is a world apart.
Adopt these 7 principles and make them your own.
When you feel like you're lost at sea trying to catch up with the latest social media developments, fads, techniques and all that, you can always take comfort in the fact that you have mastered the very basic essence of engaging online — something that will always remain the same.
Written by Andrew De Gabriele & John Beckley #MyBestFoot