Editorial note: This article first appeared in the Feb 2017 issue of RCI Ventures magazine.
With social media usage continuing to grow year on year, the emphasis is no longer on just 'doing' social media - simply being at the party is not enough. RCI Ventures discusses the importance of integrating social media into your core marketing strategy, with JOHN BECKLEY and JONATHAN SAIPE.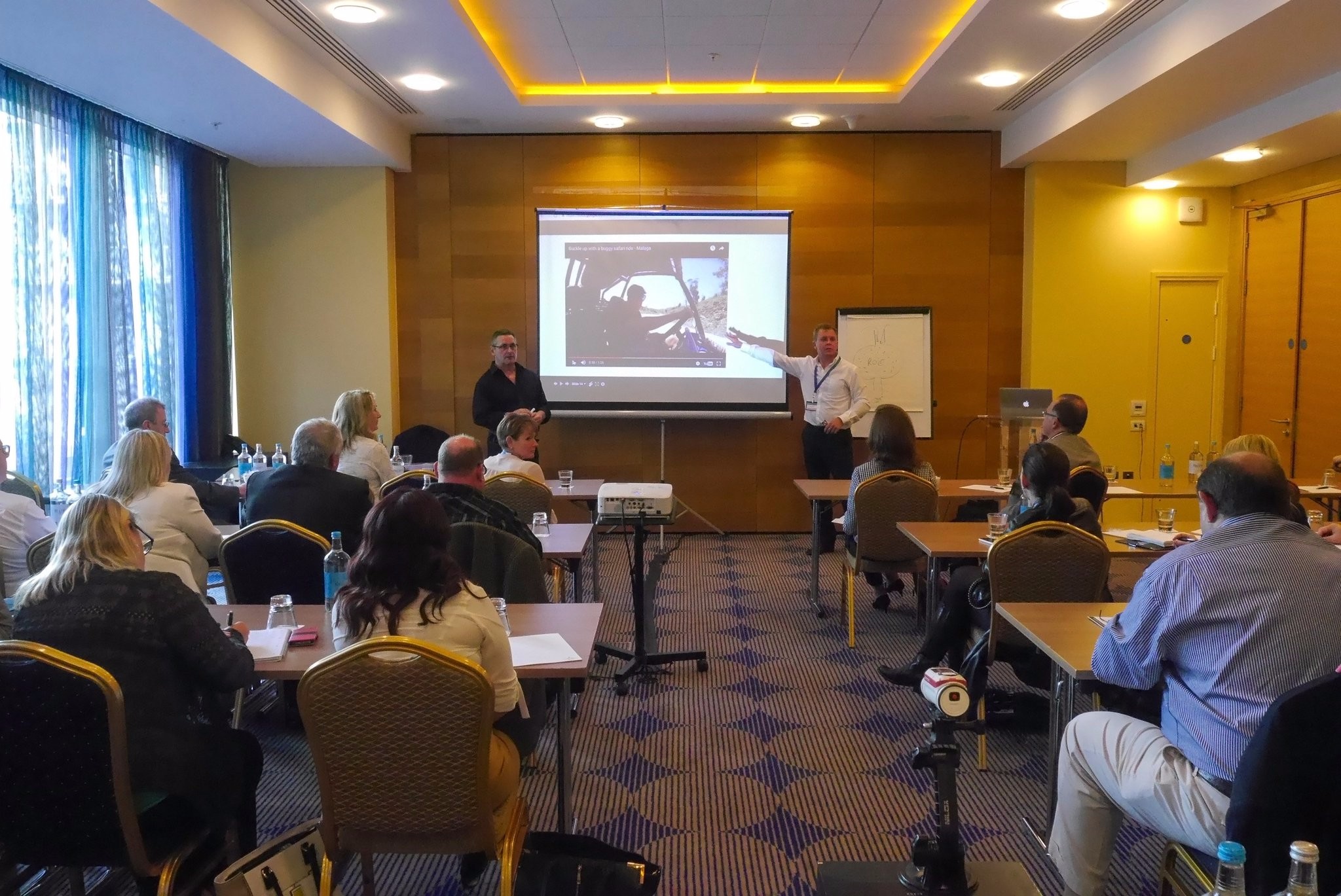 John Beckley has been working with Pearly Grey in Costa Adeje, Tenerife, for more than a decade, having set up the resort's Twitter account in the same week the platform launched publicly, in July 2006. In December 2016, the resort was presented in Brussels to the European Parliament, as a Case Study for Digital Transformation.
From the start, Beckley was enthusiastic and excited about the potential of social media marketing. However, the resort's owner, James Beckley, also John's brother, had reservations. "James was initially a little unsure about the resort having a social media presence. This was due to a fear of negative comments and feedback, which he thought could be detrimental to the brand," said Beckley. However, this was not the case, and Beckley emphasises that clarity and openness will ensure your brand's social pages do not become a breeding ground for negativity.
"Of course, we receive some negative comments," he said, "but we do not hide or delete them. We have only ever deleted two comments, one which used foul language, and one from an ex-employee. A comment is never the end of the world, it is how a brand deals with any kind of negativity that gives users a real perception of the brand. In our case, other members of our online community will often counteract negative postings for us, defending the resort, as the community we have cultivated is so positive."
Beckley also commented on a further objection which some resort owners have: "When I've spoken to other timeshare resorts, to encourage them to increase their social media efforts, I'm often met with the objection that their owners and guests won't be on social media. While this may have been the case a few years back, it certainly isn't now. I've witnessed guests over 70, even 80 years old, asking me which hashtag to use when posting their images on our Instagram page."
Jonathan Saipe is the founder of Emarketeers (emarketeers.com), the UK's largest independent provider of digital marketing training and consulting. We asked what advice he would give a client who wasn't utilising social media well, if at all.
"What I have witnessed, many times, is brands exhibiting knee-jerk reactions and posting content without a strategic framework underpinning it. Social media platforms make it very easy to do this," he said. "My top piece of advice would be strategy before tactics. Think of your audience, plan your objectives and KPIs and have the software and tools in place to measure and benchmark success. It is also very important to make sure that all social media strategy and activity is not being worked on in silo, but forms part of the overall marketing strategy."
Times are a changing
The digital world, including social media, is moving at such a rate it can be difficult to keep up. We discussed short- and long-term changes within the social media landscape with Saipe.
"For me, the evolution of the consumer's voice is the most impactful long-term change," he said. "The customer's voice is immense, and there is nowhere for brands to hide anymore. Twitter, in particular, has become the first port of call for customer complaints. People won't write companies letters, or wait in telephone queues anymore – when they can make instantaneous contact.
"More recently, an important change was the reduction in Facebook's organic reach. Brands' posts now reach less people, rather than all of their followers, creating the need for companies to pay-for-clicks to boost their posts. This is a result of the platform becoming a publicly listed company back in 2012, with the pressure to generate income prompting the pay-per-play era. Other platforms, such as Instagram and LinkedIn, were not far behind."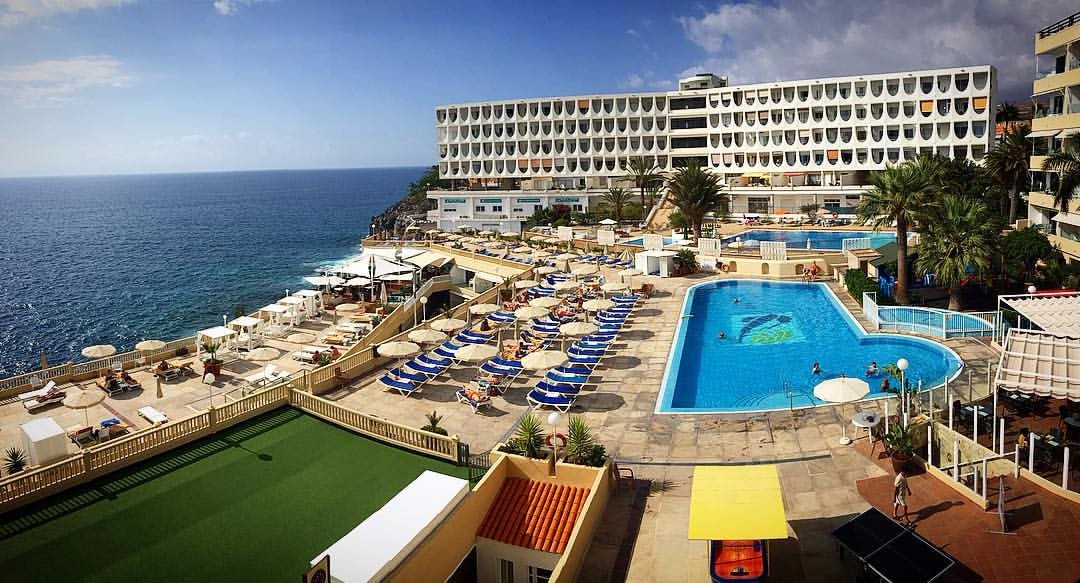 For Pearly Grey, Facebook has always been its primary social media channel. "Historically, most of our social media energies have gone into Facebook, as it's such a powerful channel. However, the reduction in the organic reach of Facebook posts has encouraged us to reignite our efforts on other platforms, to avoid keeping all of our eggs in one basket."
With an array of social media platforms, brands need to choose wisely which to engage with. Both Saipe and Beckley advise that this is entirely dependent on brand image and which media offers the best way to connect with your audience. Saipe was also keen to point out that although many believe Facebook and Pinterest to be consumer-only platforms, "people are people and will engage across multiple platforms. I believe B2B communication can work well on these platforms too".
Strategy and spontaneity
As the landscape is so fast moving, striking a balance between planned and reactive activity is important. Saipe advises creating a content calendar, which is how Pearly Grey approaches its social media planning.
"We plan one year ahead, anything further than that is fantasy," said Beckley. "We structure the calendar by month of course, but also categorise it." Beckley was particularly enthused about the creation of a food section on the Pearly Grey blog. "We have filmed 12 short videos, an example being a tutorial on cooking perfect Canarian potatoes. We can post these one a month, but essentially they are evergreen content, which can be used across a multitude of media, and hich people will engage with. Creating content that is fresh and interesting is key. Where some brands go wrong is by going into broadcasting and sales mode – losing the engagement of their online community as a result. We at Pearly Grey are not interested in numbers of followers – it's all about engagement. We always want to make people say: 'Wow, I wish I was there!'"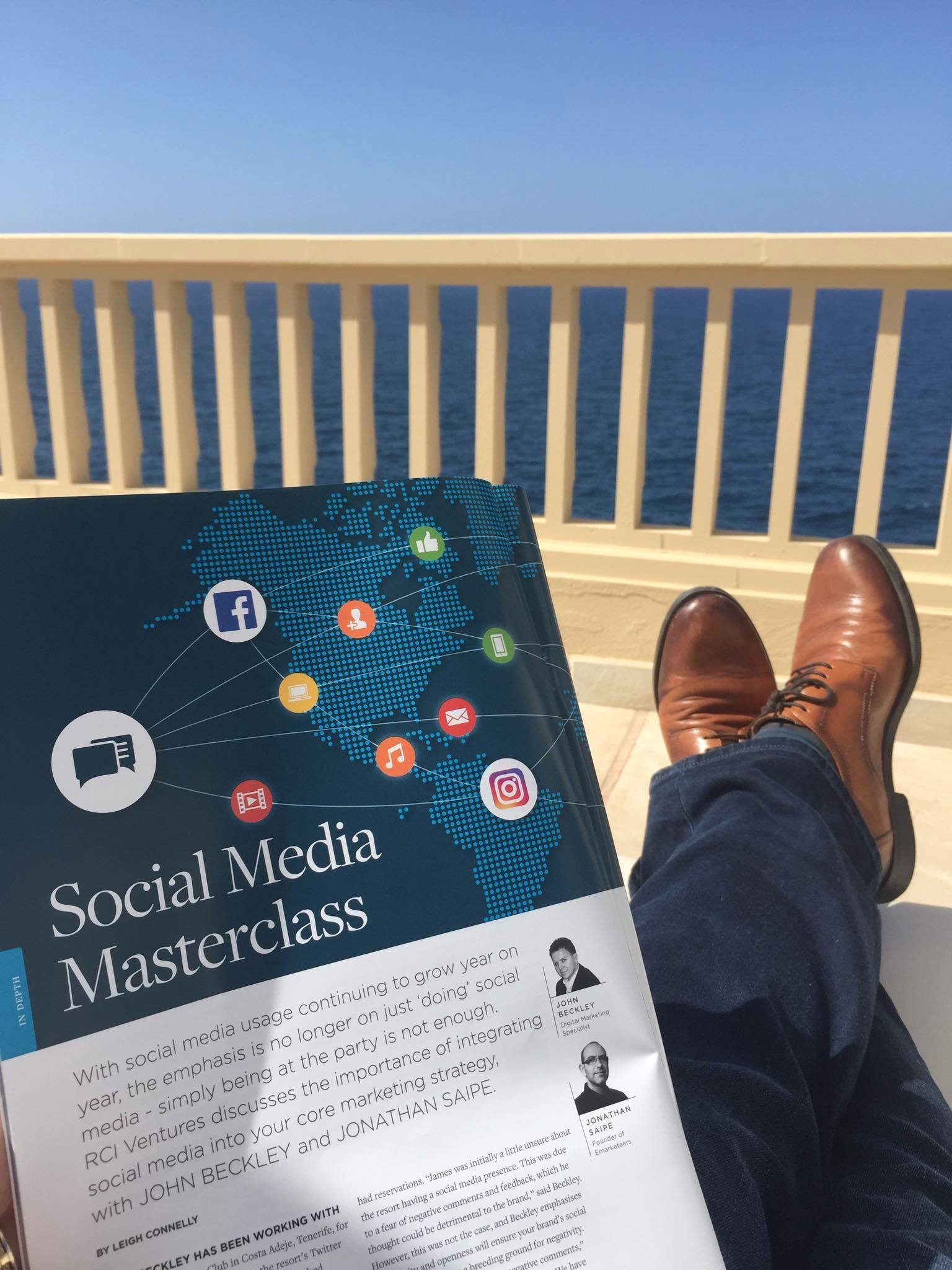 With social media being so interwoven with people's lives, it's an unpredictable media. But how important is it to keep up with trends, and to post content spontaneously? Furthermore, does this pose any risk to the planned content?
Beckley believes that it is important to take opportunities which provide good exposure for Pearly Grey, posting outside of scheduled content when necessary. "A great example was when a guest presented one of our reps with a thank you gift, for making her holiday so special. We grabbed the camera and snapped the happy guest – and posted the image on Facebook," he said.
This kind of spontaneous posting falls directly in line with Saipe's advice. "It is important to be reactive, but all tactics should be underpinned by an overarching strategy. Whether your post is planned six months, or five minutes prior to posting, both should have the same tone of voice, and goal – be that leadership, entertainment or customer service."
Fad or fab?
Occasionally a trend will go viral on social media, recent examples being the ice bucket, push-up, and mannequin challenges, and the no make-up selfie. Overnight, it seems like our feeds are full of the current trend, and most feel obligated to join in. Pearly Grey recently took part in the mannequin challenge, choosing an evening when the bar and entertainment areas were full of guests having a great time. This worked excellently, as it highlighted a good level of guest interaction and showed a full bar of happy customers – in summary, it fitted perfectly with Beckley's overall strategy. But Saipe is keen to point out that jumping on current trends isn't always right for every brand. "Exercise extreme caution," he said. "You don't need to participate in everything, choose wisely what fits best."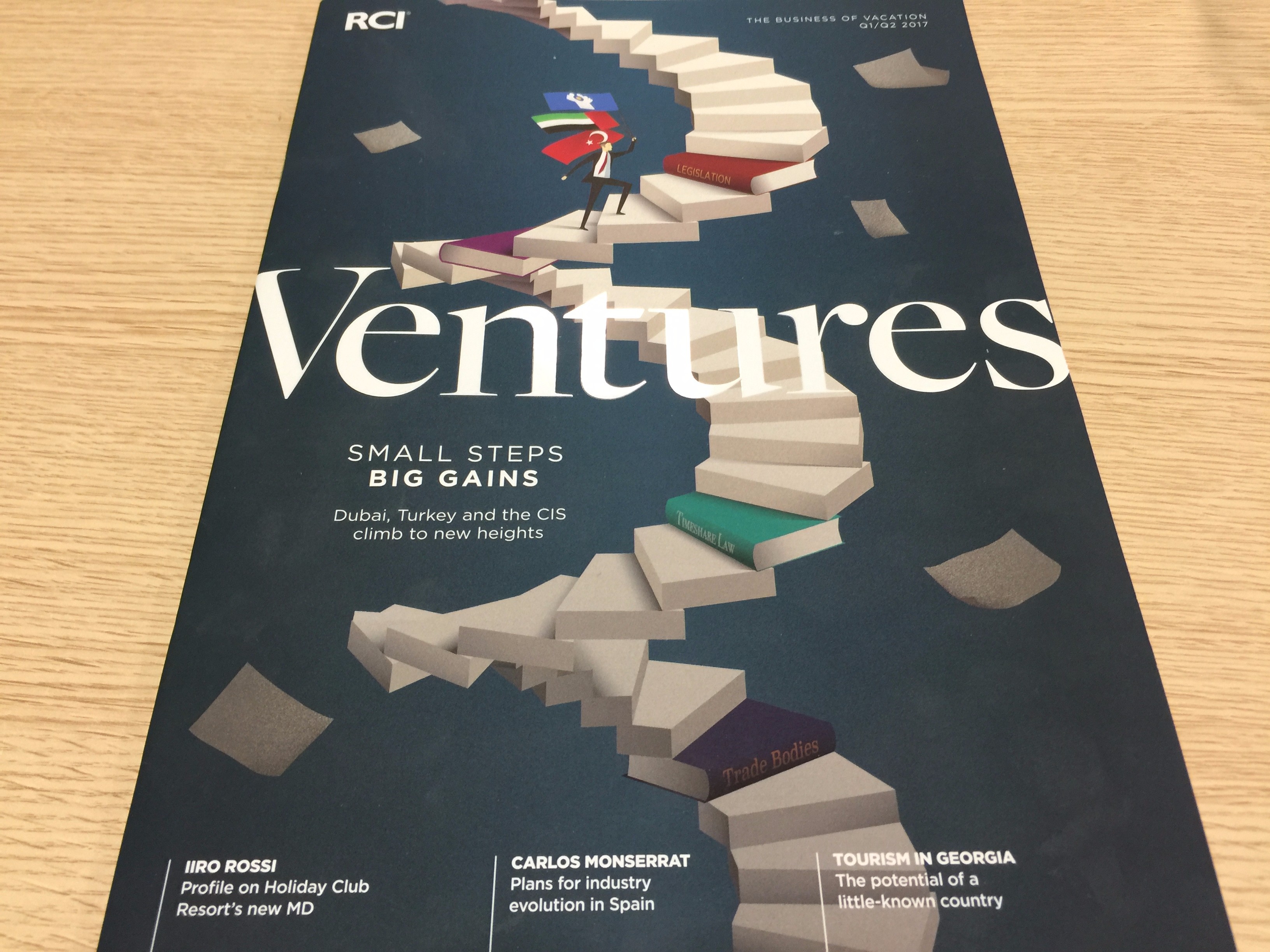 Timing is also key with participation in any kind of trend. "If you want to take the opportunity to join in, do so quickly," said Beckley. "The earlier you are a part of it, the better. Trends go viral and spiral overnight. No one wants to see your ice bucket challenge three months after everyone else has done it. It's boring, and makes it evident that you are not on the beat."
Measuring success
Implementing new processes and strategy is aimless if success is not measurable – but often, as Beckley has highlighted, numbers of viewers and followers are not the best indicators.
"We have daily and weekly tasks for each platform, and create lists of people, primarily owners and partners, who we want to engage with. It's a lot of leg work, but we measure success by achieving connections with the right people."
Beckley also discussed a fantastic example of the direct, positive impact which social media has had for them as a resort, during a project which could potentially have caused problems with owners.
Developers at Pearly Grey had plans to launch an ambitious refurbishment programme for its sea-view apartments. The concept behind the refurbishment was to upgrade these apartments to five-star quality, to match their five-star view. Unfortunately, this would result in an increase in maintenance fees for owners. Pearly Grey decided to manage the owners' concerns via social media, posting on Facebook, explaining the plans and asking for feedback. A show apartment was then developed, and a video created featuring James Beckley in the apartment, both showcasing the new accommodation and answering the most common questions asked by owners on Facebook. Beckley believes that this approach accounts for the positive reactions to the project. "By the time the AGM came round, no one contested the development. The owners got behind the concept and I have no doubt that this is because we are putting effort into nurturing our community via social media. When putting a value on social media marketing, it's important not to focus on return on investment, leads or sales – but instead on support, brand development, cultivating loyalty and building credibility. This was a prime example of why our efforts are entirely worthwhile," he said.
What's next?
Having discussed how fast moving the social media landscape is, we then asked Saipe for insight into what is hot right now, and what trends he predicts in the near future.
"People react better to visual content than anything else – so visual platforms will continue to grow in popularity, those being Instagram, Pinterest and Snapchat. The various geofilters available on Snapchat have high entertainment value and are visually engaging. Facebook has already started down this path and I expect this will continue."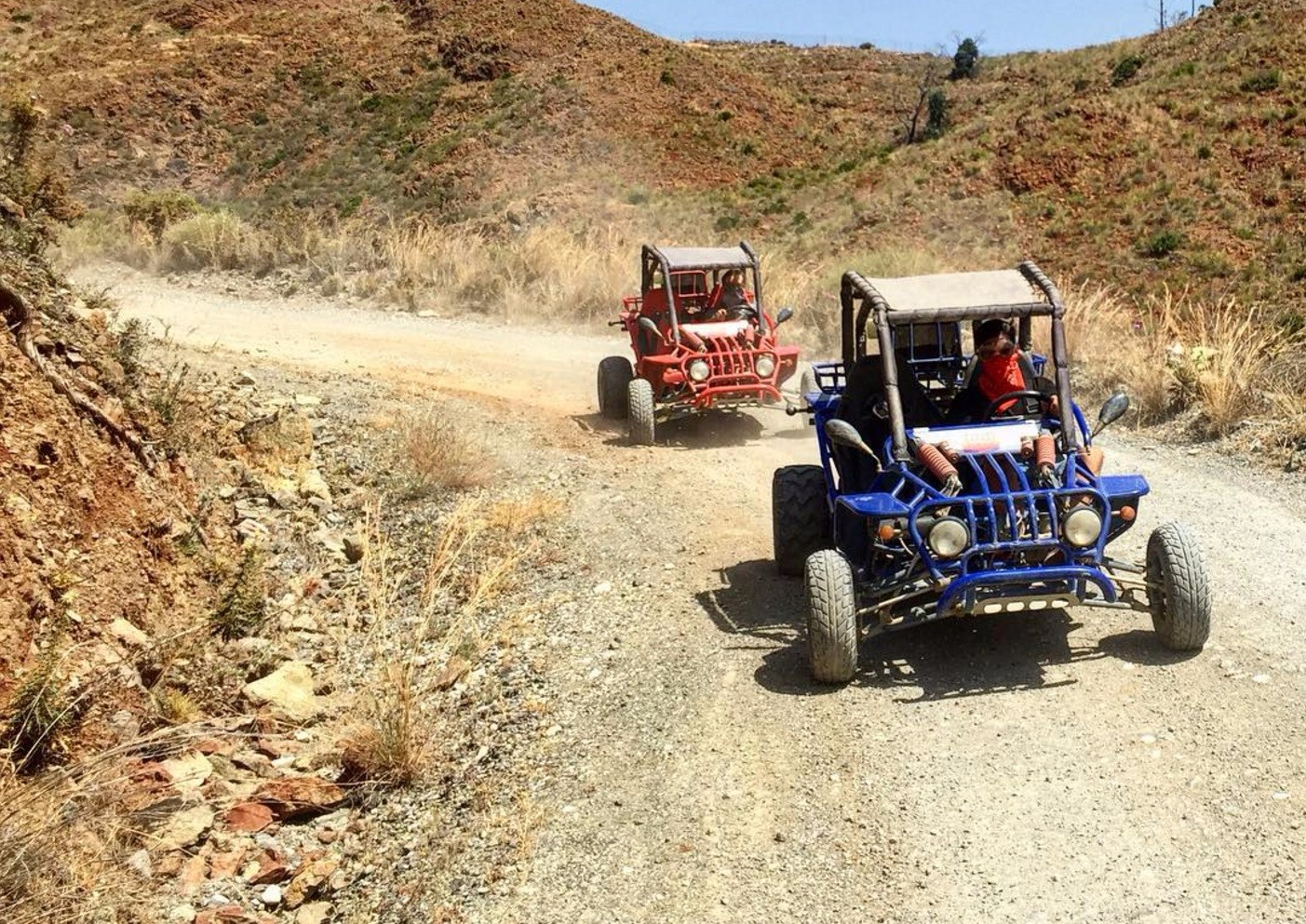 Saipe also commented on the strength of Facebook and Google, in a concept called the Google/Facebook duopoly. "These two brands currently account for 85 per cent of the UK's online advertising market and I predict this will become stronger yet. Facebook is becoming a 'portal of all things'. Its introduction of Instant Articles, which allows publishers to create quick and interactive articles on Facebook, and users to read these without leaving the Facebook app, is creating a walled garden – keeping users firmly inside the realms of the platform."
Saipe also predicted a move within social media platforms to programmatic advertising, automating the process of buying ad space, with ads being shown to users in real time.
Pearly Grey has plenty of plans for 2017 too – with its focus on sourcing more user-generated content, including running a competition in conjunction with Tenerife's popular Siam Park, which will see the resort provide a professional photographer to take the guests' entry photographs.
The resort also has plans to work alongside Avaya Solutions on Augmented Reality projects. "Our hope is to be the guinea pigs for upcoming projects, meaning we can get involved with the most cutting-edge technology," concludes Beckley.