It's a dog-eat-dog world out there, promoting tourism businesses. It feels that way because it is that way. But — good news — it doesn't have to be. Wolves hunt in packs with greater success than those who go it alone.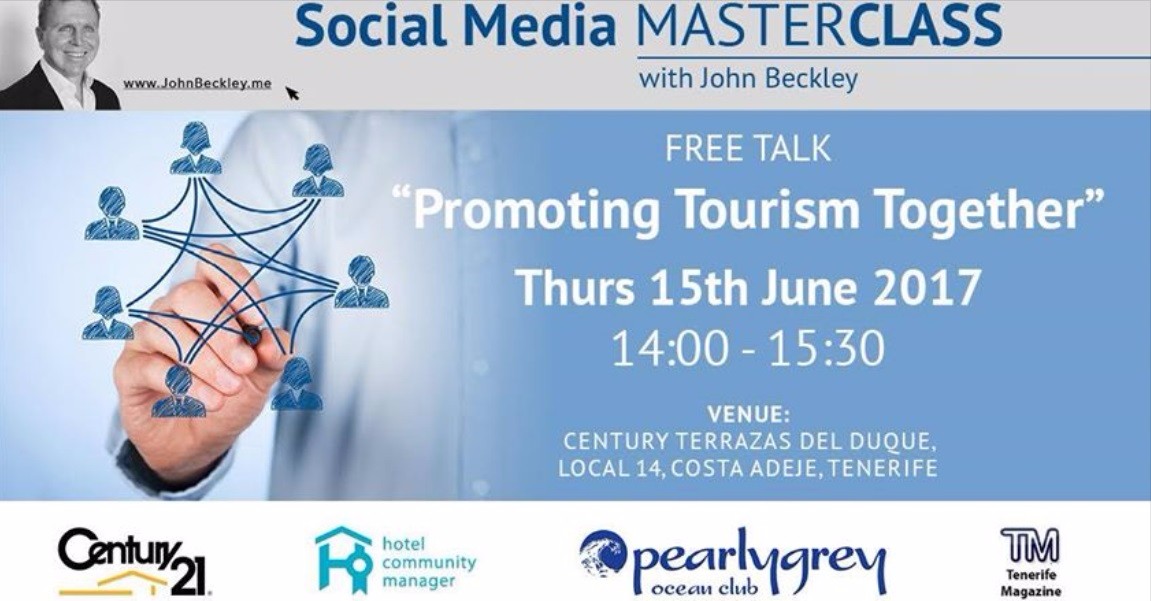 Promoting Tourism Together is the title and topic of my newest social media masterclass. This will be held on Thursday 15 June, 2017 at 14:00 at the Century Terrazas del Duque, Costa Adeje, Tenerife. I have a very limited number of FREE seats left for people who are actively engaged in managing social media for tourism, so let me know ASAP if you're interested.
I'm excited to discuss how the many different interested parties that operate in the tourism sector can — and should — team up and work together to promote their local destination and one another. The network effect of social media is incredibly greater when you have the social networks of different businesses interacting and boosting each other. This is why working together on social media is an effective way to reach far more people and get the word out.
In this social media masterclass, we'll look at real life case studies and see how all kinds of tourism companies and service providers can join forces and even team up with the local tourism authorities to promote each other and create win-win marketing opportunities that benefit everybody.
Whether are you're marketing a small family business or a large hotel, it's essential to be able to depend on social media help from others in the tourism sector. Join us and let's get started! Email me at [email protected] or call on +34 639 702 649.