Let us help you ace your hotel's social media!
Hotel Community Manager is one part John Beckley, internet marketing and social media expert, specialised in hotel marketing, and one part Andrew De Gabriele, copywriter and master communicator.
Together, we are on a mission to help hotels and tourism professionals like you make the best of current and emerging online technologies. Learn how to engage more effectively with your guests and your business partners, reach out to their social media networks, connect with a wider audience than ever and boost your bookings and repeat visits.

Join us at Hotel Community Manager and count on a marketing team with over 25 years of combined experience in copywriting, personal branding, community building and social media marketing for hotels and timeshare resorts. We're delighted to share what we know and what we continue to learn every day.
Contact us today!
John Dale Beckley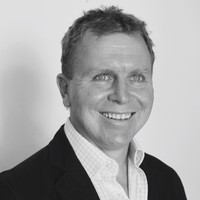 John has previously worked as digital marketing manager at Sands Beach Resort, Lanzarote for over four years, where his complete overhaul of their online marketing practices helped boost reservations by 30% and won praise from marketing guru Neal Schaffer, as well as the ValuableContent.co.uk 2014 Gold Award.

He has also spent the past 15+ years running his own web design and online marketing company, much of which included marketing hotels and resorts, as well as training their staff in SEO and social media best practices.
John also has over 20 years' work experience in the timeshare industry, having served as contracts manager and digital marketing manager. He attended the first 6 OTE conferences and, together with James Beckley at Pearly Grey, spearheaded a more ethical approach to marketing and generating leads, modernising the sales procedure and encouraging sales staff to get involved in social media.
John's Klout score puts him in the top 10% of most influential social media marketers in the world.
Connect with John on Facebook – Twitter – Linkedin – Branded.me – Vine – Youtube – Instagram – Flickr
Andrew De Gabriele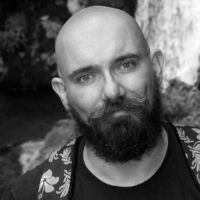 Andrew has over 10 years' experience as a freelance copywriter and has written for a wide variety of industries, from real estate to pizza ovens and low-cost international calls.
He has worked closely with John on several projects over this time period, acquiring considerable internet marketing experience as a result.
Andrew has written countless educational blog posts on SEO, social media marketing and pay-per-click advertising, particularly aimed at the tourism and real estate sectors.
He has also managed pay-per-click advertising for several estate agencies, during which time he became a Google AdWords Certified Professional.