Book your Hotel Community Manager Academy Media Trip today
Increasingly, your guests are no longer interested in traditional forms of marketing which including watching TV, listening to the radio, reading magazines, and certainly not picking up flyers. Astonishingly so many hotel and resort brands still don't understand this!
With each progressive generation this trend is only set to continue and strengthen. The digital revolution is here to stay, so to try and fight against this is like attempting to hold back the ocean when the tide has changed. Your resort should adapt to these shifts and fully embrace the digital revolution, rather than sticking your head in the sand and pretending it isn't happening.
If utilised effectively, digital advertising can actually be a much more effective means of reaching your customers in comparison to traditional advertising. This includes well-designed, responsive websites, an engaging daily presence on all major social media channels (Twitter, Facebook, Instagram, YouTube, LinkedIn, Pinterest) and a regularly updated blog with interesting and share-worthy posts.
A responsive website, social media presence and engaging blog should all be standard practice within your resort's digital marketing strategy and should be seen as the basics that replace TV, radio and print advertising. These basics can be built upon substantially though, and one way is to organise a media trip from the HCM Academy media team to stay at your hotel or resort!
Get ready for our amazing upcoming media trip to #clcworld Resort in Malaga https://t.co/xtVTa2AfVf#GoShareMalaga pic.twitter.com/weij1TzCAv
— Simon Emilio TurkasⓋ (@SimonTurkas) June 22, 2016
For a number of years, organised blog trips have been standard practice, with international travel bloggers travelling to resorts and hotels and writing blog posts to help promote them. These kind of posts have been very effective in the past but are nothing new.
How does a HCM Academy Media Trip differ from a standard blog trip?
A HCM Academy media trip is so much more than a standard blog trip resulting in far greater promotion for your hotel or resort, the destination and the various excursions that you offer. Increasingly guests are booking holidays based on seeing and trying new experiences and places, and for many a week by the pool just won't cut it.
A HCM Academy media trip builds on a standard blog trip, as there are blog posts written about the trip, but it is so much more than a few basic photos and some text. Often a blog trip will only involve a solo blogger. While they may be a great writer, and good photographer, this is often all they bring to the table. Instead of relying on just one person, a HCM Academy media trip involves a team of specialists for massive promotion of your hotel.
Simon Emilio Turkas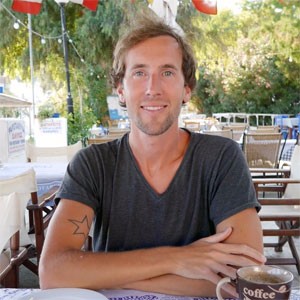 Simon is a travel and lifestyle blogger, with a growing following and influence on Social Media. He is passionate about travel and helping to promote positivity throughout the world, by helping to inspire others to enjoy amazing travel destinations, advice on a healthy diet and lifestyle, and by promoting worthy causes.
Simon believes that travel is one of the best things anyone can do in life, as it literally expands your horizons, opening your eyes and mind to new cultures, experiences and places. Through these media trips he hopes he can inspire others to really appreciate what an amazing world we live in. He enjoys writing, photography and filmmaking, fitness, eating delicious (vegan) food and drinking copious amounts of coffee!
John Dale Beckley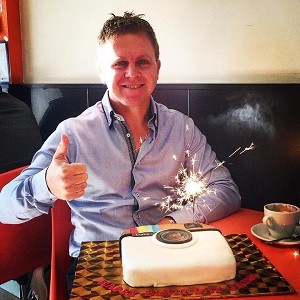 John is a Digital Marketing professional specialising in resort and hotel marketing. He is a highly positive person, and is passionate about enhancing the way businesses (especially in the travel industry) operate in order to provide the best possible guest experience, while also creating an excellent environment for staff to flourish in.
These media trips suit him perfectly as he is not one for lounging by the pool all day, but instead he loves to keep active and maximise his travel experience by seeking out adventure. Part of this could be because of John's upbringing in South Africa. He enjoys keeping fit, and watching and playing almost all types of sport. Some have also called him the best iPhone photographer in Lanzarote, where he currently lives, but he definitely has some competition in Sibo!
Siboney Tabares King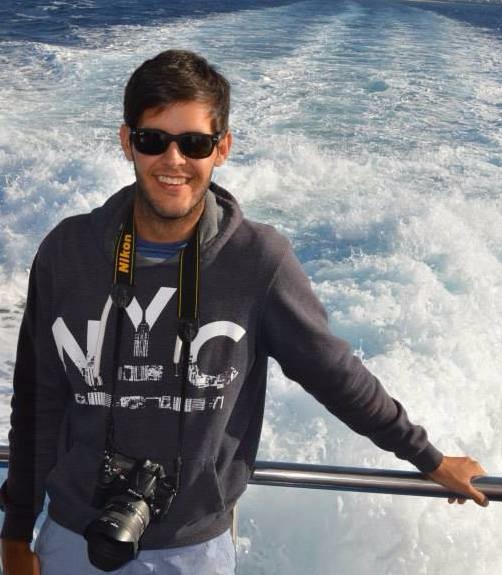 Sibo is a professional photographer and filmmaker with a wealth of talent and experience in visual media. Up until recently he was balancing his passion for photography and filmmaking with another job, but made the decision to concentrate on making his passion into a career, and this has definitely paid off. There is a huge demand for the photos and videos that Sibo produces, due to their high quality.
Sibo's work includes travel, real estate, and sport related photos and videos. Sibo is much more comfortable behind the camera, and he lets his fantastic work speak for itself. It definitely lives up to his tagline: "It's a visual world". Sibo is constantly innovating and is like a solo media production team with all the latest camera technology, and editing software!
Through this team of specialists a HCM Academy media trip is far better than a standard blog trip as the text, photographs, videos and marketing will be produced by professionals who specialise in these areas. This is opposed to one single person trying to be effective in everything but ultimately being unable to succeed in all areas.


Recently Simon, John and Sibo travelled to the Malaga region in the south of Spain, to stay at one of CLC World's beautiful resorts, and promote the various excursion companies that CLC World works with, as part of GoTimeshare.
This trip was a huge success as the team went on a variety of amazing excursions and posted updates live updates on social media. This created a great live immediacy and buzz to the trips each day with many people following along during the week to find out what the team were doing.

The live element of the trip created a buzz and engagement with the audience watching across social media. This was only one part of the package though, as following the end of the week in Malaga the second part of the work began which was equally as important. By its very nature the live content's value is in its immediacy, such as this live Periscope broadcast from a sailing excursion with Marbella Yacht Charters.


LIVE on #Periscope: Sailing into Porto Banús with the Marbella Yacht Charters team! #GoShareMalaga #clcworld https://t.co/YAtlZ8I6vN
— Simon Emilio TurkasⓋ (@SimonTurkas) July 1, 2016
More time was then put into the content following the end of the week which would create a lasting value. The team continued to promote the hashtag #GoShareMalaga across social media, John put together a making of video, Sibo edited various photos and videos, and Simon wrote a series of blog posts integrating the photos, videos and social media posts.


Stunning morning parasailing flight and afternoon in magnificent #Málaga city https://t.co/p7yOrspiFm #GoShareMalaga pic.twitter.com/obJrPYaPuc
— Simon Emilio TurkasⓋ (@SimonTurkas) July 21, 2016
All of this amazing content is now online continuing to provide value to both CLC World and the companies that kindly took the team on the excursions. Unlike TV, radio and print advertising that loses its value quickly after it is shown, digital marketing such as this has a lasting value as it remains online for new audiences to find and get inspired by.
Do not hesitate to book a HCM Academy media trip for your hotel or resort, you will be amazed by the results! Contact John Beckley on + 34 639 702 649 or email [email protected].